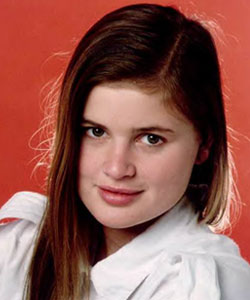 At the same time as appearing in "Doctor Who", she presented a series for young children called "Corners" and later "Melvin and Maureen's Music-a-grams", which combined her acting and music talents, showing off her considerable musical and singing skills. She is a trained soprano with a 3-1/2 octave range and a gorgeous voice.
She has appeared in a number of theater productions including a tour of "Daisy Pulls it Off" in which she played the lead.
In 1995 she worked for the Children's Channel on satellite and also "Love Call Live" for Anglia television with David 'Kid' Jensen. In 1996, she co-authored with effects designer Mike Tucker a book looking at her time in Doctor Who called "Ace!"
She has gone on to make numerous other television appearances: twelve different characters in "Knock Knock", a reporter in "Knowhow", a singer in "The Box", a storyteller in "Jackanory", a presenter in "Jack in the Box", and a presenter/singer in "Words and Pictures".
In the early 90's she broke out of the mold in two roles. The first was a brief but striking appearance as "naughty girl" Suzie in the popular BBC soap opera "EastEnders". The second, in the summer of 1993, was as the buxom Marjorie Pinchwife in the musical "Lust", which was also her London West End debut.
Official Website: http://www.sophiealdred.com/