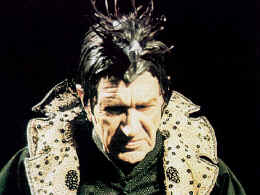 by a crystal of unknown powers and great value, as prize to the winner of a planet spanning race undertaken by the Eternals.
The Black Guardian hoped that, with such a prize, the Eternals might wreak havoc throughout the Universe. Instead, the Fifth Doctor won the race but turned down the Enlightenment, which was offered to Turlough.
The Black Guardian reminded Turlough that, to get the Crystal, he had to kill the Doctor. But Turlough refused and threw the crystal at the Black Guardian, who vanished in a burst of flames.