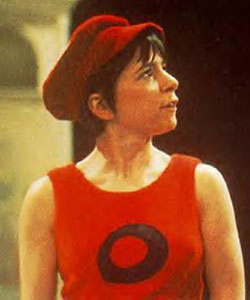 Born Jacqueline Joyce Lane on July 10, 1947 in Manchester, England. where she began her acting career in the Manchester Library Theatre. She then moved to London and had several small roles on TV, including "Z-Cars".
Her film appearances included "Men of Sherwood Forest", "The Gamma People" (1956), "Tickle Me" (1965), "Sword of Ali Baba", "Incident at Phantom Hill" (1966) and "Land Raiders" (1970).
In 1963 she was playing the part of the secretary in "Compact" when she was offered the part of the Doctor's grand-daughter, Susan, but decided that she did not want to be tied down to a year's contract.
In 1966, however, having had only sporadic work in between, she accepted an offer from John Wiles, who had seen her as a Cockney character in a play, to portray Dorothea Chaplet. When, four months later, her contract expired, it was not renewed.
After leaving Dr Who and a brief appearance in "Pinocchio", she gave up acting taking a secretarial job at the Australian Embassy in Paris. Returning to England she ran an antique store for 6 years, then a theatrical management company, before taking over as the head of an acting agency's voice-over department.