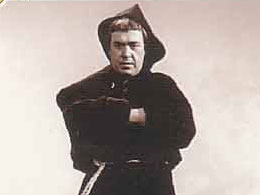 The Monk, (a.k.a. The"Meddling" Monk) was another renegade Time Lord from the same planet as the Doctor, who travels from place to place in his TARDIS, who although not evil per se, took delight in mischievously meddling, trying to pervert the course of Earth history.
The doctor first encountered the Monk, when the First Doctor met him in England in 1066 AD, when he was hiding in a monastery. He appeared in the disguise of a monk, trying to change the course of history by destroying a fleet of Viking raiders. This would leave King Harold's army fully rested and by offering King Harold atomic bazookas he would enable the English sovereign to win the Battle of Hastings and defeat William the Conqueror thus changing the course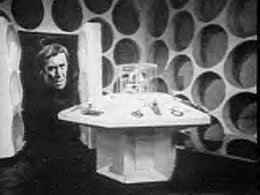 of history.
The Doctor stranded him by tampering with his TARDIS, removing the dimensional control, thus reducing its interior to miniature proportions (S). However, the Monk managed to repair his TARDIS and resurfaced on Tigus, where he tried to get revenge by locking the Doctor out of his TARDIS, but failed.
He then followed the Doctor to Ancient Egypt where the Monk was assisting the Daleks to build a Time Destructor. He got involved in the Doctor's fight against the Daleks after he switched sides.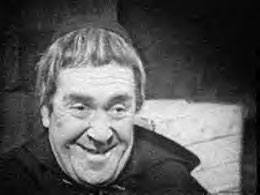 The Monk claimed to have helped the early Britons build Stonehenge with aid of anti-gravitational units, and met Leonardo Da Vinci to discuss flying machines.
The Doctor altered the Monk's TARDIS to resemble his own's external appearance, thus confusing the Daleks. He also removed the ship's directional unit, catapulting the Monk and his TARDIS to a distant unnamed ice planet, with little hope of an early escape (V).