Jon Devon Roland Pertwee was born 0n July 7, 1919 in Chelsea, London, England. A career on the stage was almost inevitable coming from an acting family. Jon's father was Roland Pertwee, playwright of several successful stage dramas, and his mother, Avice, was an actress, Emily, his grandmother, was on opera singer, The family's links to the stage extended even further. His actress aunt, Eva Moore, had a daughter, Jill, who married Sir Laurence Oliver. In addition his cousin Bill became an actor and comedian and his brother, Michael, three years his senior,a playwright.
He attended the Frensham Heights co-educational school and gained his first real acting experience in several school productions including Twelfth Night, and Lady Precious Stream. After graduating from school, Jon auditioned for the Central School of Dramatic Arts, but was unsuccessful.
In 1936 Jon began his acting career, joining RADA (Royal Academy of Dramatic Arts), where his stay was short lived, being expelled for refusing to be a wind in a Greek play. Jon then went on to join the last tour of the Arts League of ServiceTraveling Theatre, directed by Sir Donald Wolfit. After appearances in an ice show and a circus Jon joined J. Baxter-Somerville's Repertory Players at the Springfield Theatre in Jersey, where he was also expelled from for his constant pranks. After this, also in 1937 he joined the Rex Lesley-Smith repertory company playing on the West Brighton Pier. Back in London in 1938, Jon attempted to make his name in the West End, appearing in To Kill a Cat.
Upon the commencement or the Second World War, Jon served in the Navy for theduration of the War, including serving on the HMS Hood, which was sunk on May 24, 1941 as the result of the battle with The Bismarck and Prinz Eugen .
His acting career resumed when Jon met radio comedian Eric Barker appearing together for 5 years in The Water Spa before commencing the eighteen year run of the radio show The Navy Lark. Jon's big film break came in 1953 in the movie Will Any Gentleman., in which he met Jean Marsh, whom he married in 1955. In 1958 he met Ingeborg Rhoesha, marrying her in August 13, 1960 after his divorce in March the same year.
During the sixties Jon continued his appearances in several movies and plays including three Carry On Movies, Carry on Cleo, Carry On Screaming and Carry on Cowboy, The House That Dripped Blood, and the play and movie A Funny Thing Happened Thee Way To The Forum.
In 1969 Jon was offered the Part of the Doctor, which he played for five years, before deciding it was time for a change. After leaving the series he appeared in the play The Breadwinner before hosting the TV quiz show Whodunnit. Jon them became known as Worzel Gummidge - an old tatty scarecrow - in the popular children's series which ran for about 31 episodes till it ended in 1981.
During the next few years Jon had appearances various performances including the films One of Our Dinosaurs Is Missing - 1975, The Boys in Blue - 1983, on TV in Young Indiana Jones - 1994.
While on holiday, Jon died in his sleep on May 20, 1996 from a heart attack.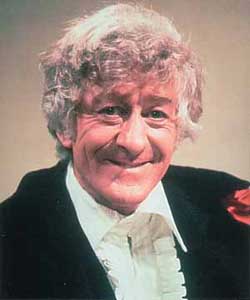 .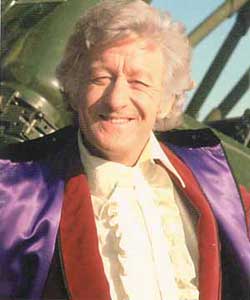 .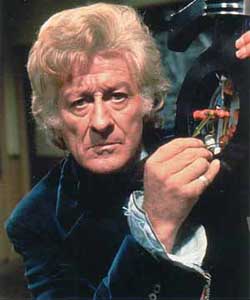 .