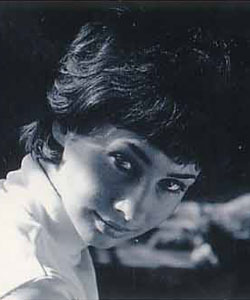 Susan was the Doctor's first travelling companion, and is the Doctor's Granddaughter, sometimes called Susan Foreman possibly taking her surname from the owner of the junk yard in which the TARDIS had been parked for a number of months. While on Earth had become in similar in many respects to any Earth child of that era. She was, however, quite prodigious at school, occasionally letting slip little pieces of knowledge that would hint at her extraordinary intelligence. She also showed latent psychic powers, in particular, telepathy.
Susan attended the Coal Hill School as a student where she met Ian and Barbara, her teachers, who curious about her knowledge followed her into the TARDIS (A).
She met cavemen, the Daleks, Marco Polo, the Aztecs, the Sensorites and was temporarily miniaturized to ant size. Although very fond of her Grandfather, she eventually left when she fell in love with Dalek fighter David Campbell during the Daleks' 2164 AD Invasion of Earth, and under the Doctor's persuasion remained with him in the 21st Century, marrying him (K).
She was briefly reunited with the Doctor on Gallifrey to fight Borusa when he tried to gain immortality (6K).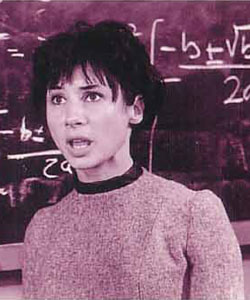 Carole Ann Ford was born in June 1940. She made her acting debut at the age of 8 in "The Last Load " (1948). acting and elocution lessons, she started doing commercials and walk-on work, and her first proper role was in the play "Women of the Streets." She continued working in theatre, film and television.
Her films include "Sarah" (about the life of Sarah Bernard) "Hiding Place", "The Great St. Trinians Train Robbery", "Mix Me a Person" and the part of the blind French girl Bettina in the science fiction classic "The Day of the Triffids".
Her theatrical work has included many comedies, dramas and musicals such as "The Jungle Book", "Stranger in the House", "Bakerloo to Paradise", "The Owl and the Pussycat", "The Rumpus", "Pride and Prejudice", "Inadmissable Evidence", "Enrico", "Expresso Bongo", "Sleeping Beauty", "You Never Can Tell"," Ned Kelly", "Mother", "MacBett", "The Boyfriend", "Have You Seen Manchester", and "Private Lives".
In addition to Doctor Who, her television appearances include "Whatever Happened to the Likely Lads", "Public Eye", "Man on a Bicycle", "Z Cars", "Emergency Ward 10", "Attorney General", "Moonstrike", "Compact", "Probation Officer", and "Dial M for Murder".
Following Doctor Who, Carole worked mainly in the theatre Carole was forced to cut short her acting after an illness in 1977, the result of a reaction to pain killers received due to an accident while filming a commercial. After having recovered, she used her professional skills teaching voice coaching lessons to actors, businessmen and politicians. Following the birth of her second daughter, Tara, she decided to put her career on hold and has acted only occasionally since - though she did reprises her role as Susan in the twentieth-anniversary Doctor Who story "The Five Doctors."
.